New Computer Technology
Not just New Computer Technology, but also what is generally new with technology.
On this page I will try to keep you up to date with the latest technology as it is made available. So check in often or subscribe to the RSS feed for this page.
I don't review any products. That's not the aim of this page. There are numerous webpages that does reviews. I don't have the resources to review products.
My aim is to keep you up to date with new computer technology and just technology in general.
Oracle releases Oracle VM 3.0
29 August 2011
---
New Computer Technology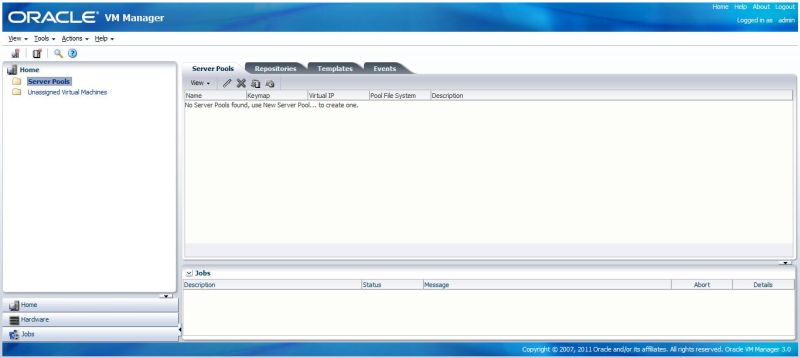 Click for larger image (Opens in new window)
Oracle has been really busy with their Oracle VM 3.0 release. I have worked with their previous release, Oracle VM 2.2, and to be honest here, it was not that great. I did not like the user interface and setting up the shared storage and xen bridges was a nightmare.
Setting the xen bridges was a command line script affair and I also had problems with the multi pathing setup for the storage. While I worked on the previous version I wished that Oracle would improve the interface. I'm happy to say they did.
The new interface looks really cool and is much improved from version 2.0. You can now setup the network bonds and storage from the user interface. No more dropping down to cli level and running scripts.
Let's have a look at the new features.
First off all, it's free. You can download the manager and hypervisor for free from the Oracle website. Not just that, you can also download the source code for free as well. That's great. You can use it in your environment with no restrictions, no time limits. If you want support, then you would need to pay for it, but that's about it.
There might be some licensing on the database that the manager uses. It comes with the Oracle express database edition but you can also use the Standard Edition and Enterprise Edition. If you need support on this, you need to buy a service contract. Please check the Oracle website for more info on licensing and so on.
It also includes policy based management. Highlights includes Distributed Resource Scheduling (DRS) and Distributed Power Management (DPM). DRS will monitor the utilization of the server pools and redistribute the load on lesser loaded systems.
With DPM, the system will check which servers are not very busy and migrate the VM's to other servers in the pool and then shut these servers down. When the load picks up, it will migrate the servers back. Cool stuff.
Like I said earlier, the network and storage are now setup from the graphical user interface. The network bonds and storage are now easily setup using the UI.
Oracle VM will discover new storage devices that been added and you can then assign this new storage as either shared storage on a server pool or dedicated to a specific VM.
New Computer Technology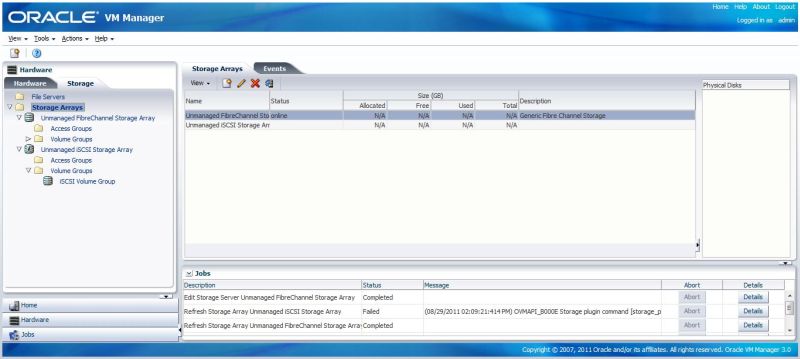 Click for larger image (Opens in new window)
Improved scalability allows you to use servers with up to 160 CPU's and 2TB memory. Oracle VM 3.0 also supports up to 128 virtual CPU's per VM.
Oracle cluster filesystem has been updated to version 1.8 and allows for faster cloning for VM for deployment.
All in all lot's of improvements with the new versions. Please check the Oracle website for more information.
---
Return from New Computer Technology to What is my Computer